Elmiron lawsuits are claims against Janssen Pharmaceuticals. They involve people who developed eye or vision issues after using Elmiron.
The lawsuits allege the Elmiron prescribed for interstitial cystitis caused the damage. Janssen Pharmaceuticals failed to warn the medical community, the FDA, and consumers about the vision issues. Thousands of people are filing Elmiron lawsuits, seeking financial compensation from Janssen Pharmaceuticals.
If you or someone you care about developed permanent vision injuries after using Elmiron for some time, you may have a valid case.
History of Elmiron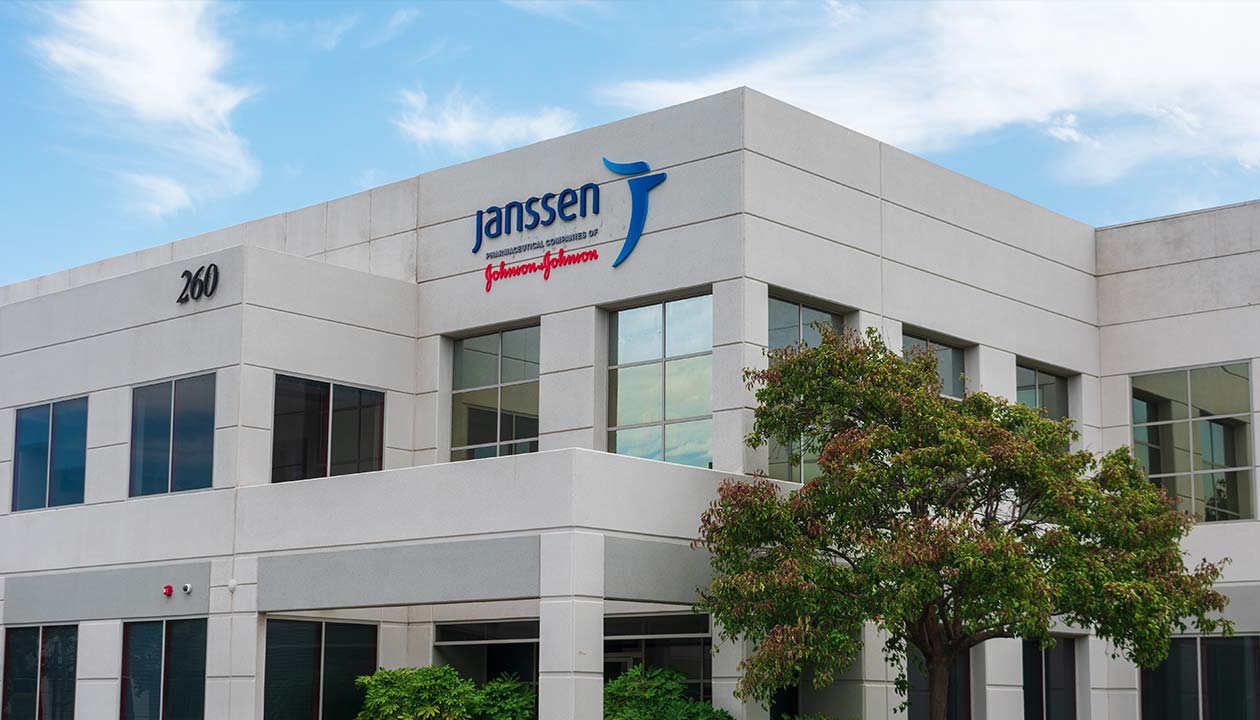 Elmiron is a popular prescription drug in the medical community by Janssen Pharmaceuticals. Millions of people use Elmiron daily to treat chronic conditions like interstitial cystitis (IC).
Interstitial cystitis (IC) is a chronic bladder condition that causes symptoms such as:
Pressure in the pelvis area and bladder
Dyspareunia or painful intercourse
Urinary urgency and frequency
Recurring pain
IC mainly affects older women and interferes with the bladder or urothelium tissue layer.
IC patients often experience continuous mild to severe pain. This pain can be debilitating, affecting the ability to perform routine daily activities. For most people, Elmiron is the most effective, if not the only, solution for interstitial cystitis (IC).
Typically, Elmiron should not affect vision or eyes in any way. However, the research discovered that pro-longed Elmiron use could impair vision and eventual blindness.
Maculopathy refers to diseases that affect the central part of the retina called the macula. Maculopathy is progressive, incurable, and could cause total vision loss.
After the research became public, Janssen faced thousands of lawsuits from long-term Elmiron users. The lawsuits claimed Janssen did not warn them of the severe side effects and irreversible eye injuries.
All Names It Goes by
Elmiron has an active ingredient, pentosan polysulfate sodium, which is highly effective against Interstitial Cystitis (IC).
Most doctors prescribe Elmiron at a dosage of one 100 mg capsule thrice a day to treat IC or osteoarthritis. Patients sometimes take Elmiron continuously for about three to six months to relieve the symptoms.
The generic name of this drug is Pentosan polysulfate sodium (PPS). Elmiron is the brand name for the drug manufactured by Janssen Pharmaceuticals.
The original Elmiron manufacturer was Baker Norton Pharmaceuticals, Inc. The FDA approved Elmiron for IC treatment in 1996 after rejecting two previous approval requests.
Alza Corporation then acquired the rights to market Elmiron in the US in 1997.
Before Elmiron, there were few IC treatments, such as bladder distention procedures and diet modification. The available drugs were painful to use because the application required a catheter. The relief was temporary, so patients underwent the painful procedures several times.
Elmiron was a lifesaver for most IC patients, gaining popularity in the medical community early on. It works by forming a protective layer on the bladder wall, preventing irritation from urine. It also helps to rebuild damaged bladder tissue and has some anti-inflammatory properties.
Overview of Research Findings
Most people considered Elmiron safe until research surfaced in 2018, linking the drug to retinal damage.
Researchers discovered that Elmiron causes high levels of a toxin called drusen in tissues around the retinal area. It causes a particular condition known as pigmentary maculopathy.
With time, the drusen deposits trigger ocular damage, such as leaking blood vessels. They can also affect light-sensitive cells, causing them to die.
As more cells die, visual clarity deteriorates, eventually losing total vision. Elmiron allegedly makes drusen deposits accumulate where they otherwise wouldn't.
Pigmentary maculopathy can take several years to advance, but the effects are irreversible.
The FDA received more than 100 reports about the adverse effects of Elmiron on the eyes from 1997 to 2019.
The reports did not raise much alarm until researchers from the Emory Eye Center discovered a unique eye disease in six patients.
Pigmentary Maculopathy Study at Emory
According to the report by Niraj Jain, MD, of Emory Eye Center, six patients who used Elmiron experienced unusual macula changes.
The youngest patient received an IC diagnosis when 23 years old and took Elmiron daily to treat the condition. By age 30, the patient had significant visual problems.
Nothing in the diagnostic tests or patients' medical history explained the unique abnormalities pattern.
In May 2018, the researchers issued a public warning, linking Elmiron to a new type of maculopathy. They named the condition pigmentary maculopathy or Elmiron's signature injury. It caused pigmented spots on the macula and encouraged excess capillaries to develop, damaging the vision.
The researchers reported that the patients with the new condition experienced the following:
Difficulty adapting to dim light
Difficulty reading
Small hyperpigmentations or spots on the retinas
Concerned about the possible Elmiron toxicity, they continued with further investigations.
Kaiser Pigmentary Maculopathy Research
In April 2019, researchers from the Emory Eye Center published a second case study. The study involved ten patients with IC who were using or had previously used Elmiron.
The researchers discovered that all ten patients had signs of pigmentary maculopathy.
The same year, ophthalmologists at Kaiser Permanente evaluated 140 patients who had used Elmiron for at least five years.
Shockingly, 23% of the patients had symptoms of extensive eye damage. The study suggested that the dosage also affected the extent of the damage. Patients who took a higher dosage, more than 1,500 grams, had a higher risk of toxicity.
Recalls
Despite the concerning medical reports and studies highlighting the risks of Elmiron, there is no official recall so far. Elmiron is still in the market, but Janssen Pharmaceuticals updated the label warning.
In April 2019, the ICN (International Cystitis Network) presented the FDA with a Citizen Petition about Elmiron. The petition requested the FDA to demand that Janssen Pharmaceuticals should update the label to include the risk of eye damage.
In 2019, the European Medicines Agency (EMA) and Health Canada demanded that Janssen update Elmiron's warning label. The company complied and updated the changes.
In April 2020, the European Union also requested a label warning update highlighting the risks of eye damage, but nothing happened in the US.
Janssen finally updated the label in the US after more evidence surfaced and ICN applied more pressure.
The Elmiron Label Updates
The FDA approved the new label on 16th June 2020. The new label warns of pigmentary maculopathy after prolonged Elmiron use.
It states that Elmiron can interfere with pigments in the retina, causing:
Sensitivity to low light
Reading problems
Blurred vision
It also states that eyesight can deteriorate even if someone stops taking Elmiron. The changes are likely irreversible, so everyone using Elmiron should have regular eyesight tests.
The first test should be within the first six months of starting Elmiron treatment.
The new warning will be helpful to anyone planning to take Elmiron. However, it came too late for thousands of people with irreversible damage. If you have vision issues while taking Elmiron, ensure you discuss discontinuing the drug with your doctor. You can also consider pursuing legal action against Janssen Pharmaceuticals to recover damages.
General Physician Sentiment
Pigmentary maculopathy, Elmiron's signature injury, develops over an extended period. The symptoms are mild initially and may go unnoticed, especially for people with previous vision issues.
According to an article by Professor J Quentin Clemens from the University of Michigan Medical Center, Elmiron relieves IC symptoms but takes time. Most people must take the drug for three to six months before observing notable differences.
Unfortunately, most people experiencing Elmiron side effects have no formal diagnosis. Others get the wrong diagnosis because pigmentary maculopathy is similar to atypical maculopathy.
Elmiron Eye Damage Lawsuit
If you took Elmiron for six months or more, you should seek medical attention if you experience these symptoms:
Difficulty seeing distant objects or reading
Blurred vision
Lack of light sensitivity or dim vision
Metamorphopsia which is straight lines appearing squiggly or curved
Challenges seeing close objects
Dark spots in the center of your field of vision
Difficulty adjusting to dim light
Unusual blood vessels near the macula
Less vivid or muted colors
Dark areas around the retina or hyperpigmentation
Yellowish lesions under the macula called vitelliform deposits
Vision impairment
Total vision loss
Macular retinopathy
If your doctor prescribed Elmiron for IC and you developed such symptoms, you should consider filing an Elmiron lawsuit. Talk to experts from Join the Many about your case and discover your legal options.
Brief Elmiron Vision Lawsuit History
The first lawsuit against Janssen Pharmaceuticals for Elmiron was by Teva Branded Pharmaceuticals R&D.
In the lawsuit submitted on 26th March 2020, Teva claims Janssen failed to warn the medical community or consumers about the risks of eye damage. They did not withdraw the drug from the market to share the data from clinical trials highlighting the dangers.
Individual patients also filed Elmiron lawsuits against Janssen Pharmaceuticals in 2020. Most cases involve patients who developed vision damage after taking Elmiron for six months or more.
They claim Janssen Pharmaceuticals was aware or should have been aware that Elmiron could cause vision damage. They should have issued sufficient warnings to consumers before more people suffered.
Elmiron is a popular drug, so as expected, the lawsuits increased in number by the end of 2020. The basis of most Elmiron cases is that Janssen Pharmaceuticals failed to warn about the adverse effects of Elmiron.
The warning label and packaging did not include maculopathy as a potential risk before the update on 16th June 2020. If it did, many patients likely might have opted for other alternatives.
Since doctors did not know the complications of Elmiron, they didn't stop issuing prescriptions. If they knew, they wouldn't recommend the drug.
The New Jersey Elmiron MDL
The US Judicial Panel on Multidistrict Litigation (JPML) consolidated these lawsuits into a multi-district litigation (MDL) in December. Cases from various courts moved to one federal court in New Jersey. The Elmiron MDL (MDL 2973) is under Judge Brian Martinotti.
Unlike class action lawsuits, the cases in MDLs remain independent. The settlement amounts vary depending on the particular case. There are no Elmiron lawsuit trials yet, but the first bellwether trial in the MDL class action will likely begin in January 2023.
Bellwether trials are test trials that guide how settlement valuation will happen in other cases. The second bellwether trial starts in March, and the last in May 2023.
The most probable outcome of the Elmiron MDL is a structured payout. The attorneys categorize individual cases into various tiers depending on the extent of damages.
The lawsuits in a particular tier receive a certain equal settlement amount.
There's also a pending Elmiron class-action lawsuit filed in May 2020. The lawsuit claims Janssen did not warn the consumers of the risk of vision loss and permanent eye damage.
The Elmiron Class Action Lawsuit also includes other pharmaceutical companies, including:
Johnson & Johnson, Janssen's parent company
Centocor
Teva
Ortho-McNeil
IVAX
Alza
Bayer
By June 2022, the federal court had 1,360 lawsuits, and the MDL had 1,740 claims by September.
What are the Damages in the Elmiron Eye Damage Lawsuit?
Like most personal injury claims, Elmiron Lawsuits are seeking Compensation for damages such as:
Past, current, and future medical expenses related to vision damage or loss
Pain and suffering
Emotional distress
Loss of enjoyment of life caused by the illness, injuries, and loss of vision
Lost wages and future earning capabilities
Punitive damages if Janssen is grossly negligent or acted maliciously
You, Too, Deserve Compensation.
Elmiron Lawsuit Settlement Amounts
Did you or your loved one develop vision damage after using Elmiron for an extended period? If so, filing an Elmiron lawsuit can help you get compensation for your pain and suffering, medical expenses, lost wages, or disability.